---

Greetings!
We would like to inform you that the pre-selection process is currently running, according to our Terms and Conditions. The next stage would be the receiving of a written invitation (or rejection).
In this regard, you could accept a phone call from abroad or you could be invited for example to provide additional documents:
List of documents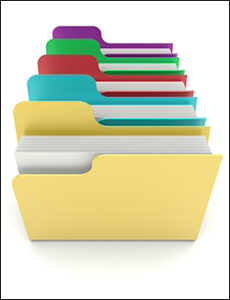 1. Your certificate of employment (if you have this document). If you do not have a scanner – use your camera from your PC or phone (but please send clear and legible copies).
2. Fresh CV (if it hasn't already been provided)
3. Diploma
4. Recommendations (if you have this document)
5. Certificate of Trainer programs (if you have this document)
6. Copies of passport or ID
7. TOR (Transcript Of Record, if you have this document)
8. Copies of any available documents which you think would help your application
Well, you have to wait for an eventually written invitation (or rejection). Only after receiving the written invitation, you will be able to start the assembly of Your Full Application Documents Pack.
As always, it's good to plan ahead.
Before you make any firm commitments to working abroad, check your personal finances to have a good idea of just how much you will be earning both at home and abroad and if you're prepared to cover the financial expectations of making the transfer happen.
Costs for the processing of documentation refer to the costs you, as an applicant have spent to process and obtain important documents that the employer/recruiter has required from you.
You will need something in the area of 50-60 euro as a maximum to cover the preparation of documents, the photos for the visa, the courier services, etc. You could prepare your full application pack on your own or search for and use the services of a specialized agency.
Processing costs refer to the costs your employer has spent for your deployment abroad. Employers sponsor successful applicants in terms of work permit, work contract, work visa, plane ticket and the yearly contributions to PHILHEALTH, POEA processing, and OWWA membership among others. Where the employer has so specified, they also deliver free food and accommodation.
---

Registration in the State Labor office of Ireland.
We believe that through registration in the State Labor office the employer is facilitated in choosing and in subsequent follow-up procedures when hiring an applicant. After the applicant is registered at the State Labor Office then the State Labor Office itself is already the institution that launched the candidate's candidacy.
In many cases, when hiring an applicant launched by the State Labor Office, the employer even uses a set of preferences: such as a reduction or even full take-over of labor insurance by the State Labor Bureau for 3, 6 or more months, removal or reduction of some fees, etc.
If you have special skills that would make you an asset to your prospective employers (for example, being fluent in a different language than the one spoken in their country), they may be able to make a case for you with their country's government by proving a need for skilled labor found outside their nation's borders.
Please fill in the form below to authorize us. Our services are completely free for job seekers.
---

You need to know that there is an option to get a rejection of authorization – from government officials. Such a rejection you will also get if: 1) you were extradited earlier from the European Economic Area (EEA) 2) have a criminal record in the European Economic Area (EEA) 3) have any indelibly infectious diseases.
The completion of the declaration is obligatory. Applicants who haven't completed the declaration will be rejected.
---